Affiliate marketing is a type of performance-based marketing in which a business rewards one or more affiliates for each visitor or customer brought by the affiliate's own marketing efforts. In the case of Amazon, affiliate marketing allows individuals or businesses to earn a commission by promoting Amazon products and referring customers to their website.
Here is a step-by-step guide on how to do affiliate marketing on Amazon: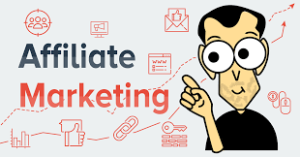 Sign up for the Amazon Associates program by visiting the Amazon Associates website and creating an account.
Choose the products you want to promote. You can select products from a range of categories, such as electronics, books, clothing, and more.
Create a unique affiliate link for each product you want to promote. This link will be used to track the sales generated by your promotions.
Promote your affiliate link through your own website, social media channels, or other marketing channels.
When a customer clicks on your affiliate link and makes a purchase on Amazon, you will earn a commission based on the sale.
Monitor your affiliate dashboard on the Amazon Associates website to track your earnings and see which products are generating the most sales.
Continue promoting your affiliate links and earning commissions on qualifying purchases.
By following these steps, you can start earning income through affiliate marketing on Amazon. It is important to choose products that align with your audience's interests and to promote your affiliate links in a way that is relevant and engaging. With dedication and effort, you can build a successful affiliate marketing business on Amazon.